PLEASE DO NOT RE-POST WITHOUT PROPER CREDITS.

After SS501's Kim Kyu Jong's announcement for his Military Enlistment on July, 2nd generation idols' enlistment service now is more imminent.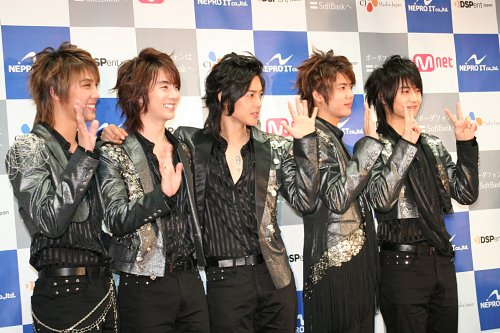 Kim Kyu Jong born in 1987, had written a handwritten letter for his fans about his military enlistment this coming July as a public servant personnel and posted in his official website. As a result, Idols joining the military with the same age group is now near to happen.
Classified as a 2nd generation idol group "DBSK and JYJ included as one of the 2nd generation idols, it seems that will join the military as well by this year or next year'' "Idol stars were born in the late 80s can no longer postpone their military enlistment''
After the first generation idols from mid 2000s such as H.O.T, Sechkies, Shinhwa finishing their services, now came the 2nd generation idols like TVXQ, SS501 and Big Bang. But some already from mid to late 20s had already entered the military.
Moreover the military service law that regards about delaying the implementation of mandatory military service has changed because of low number of military enlistees. In addition, military service to the celebrities is no longer a social atmosphere that should be fulfilled. An official said "These days, any form of any duty in the military/army and fulfilling their obligation for a long time is really helpful.'' "As a celebrity, their service are rather not that long because of their duty too as an entertainer".
(Non-SS501 related parts omitted)

______________________________________________________________________________________________________________
Idols' military enlistment is one of the fans' worries. Having their idols enlisted is such a nightmare. I don't even want to think how difficult their lives will be inside the army. But as a fan, we also have to open our minds to such happenings especially Korea has this kind of law that we can never avoid. Let's just think that after their military duty, they will become a strong and well-rounded man as a new start will begin after they are finished. As for the remaining SS501 members, I'm hoping they would follow Kyu's footsteps as soon as possible if we don't want to wait longer for their comeback. But who knows, nothing is impossible if we believe. =)